DEATH CHANTS HIT THE ROAD
This, just in from
Rafi
of
Death Chants
:
"Hello friends... Hope everyone is well and finding summer to yr liking, just wanted to let you all know about some actions we got comin up....first of all the groop will be hittin the rocky road for a week for our first little tour, it's through the northeastern US and still has a few holes in it, if any of you live in the area or know someone who might be into having us come play for you/them, particularly in NYC, please get in touch, we'd love come even if it's just yr living room......the dates we have are:
Saturday, 6/24/06 - Takoma Park, MD at
Sangha
with
Angus Brainpan
,
Hyperion Fallen
and
Pretentio
, 6:00 PM, $7
Sunday, 6/25/06 - Philadelphia, PA at
Big Jar Books
, 4:00 PM
Monday, 6/26/06 - Portland, ME at
Strange Maine
with
Visitations
, 8:00 PM
Thursday, 6/29/06 - New York, NY, radio performance on
WNYU Radio 89.1
, 5:00 PM
Saturday, 7/01/06 - Rosendale, NY at Widow Jane Mine featuring honorary member/guru Maryanne Amacher, 3:00 PM, $7.50
Saturday, 7/01/06 - Northampton, MA at
Gallery TK
, 8:00 PM, $5
....so yeah, still looking for tue and wed 6/27-28 and fri. 6/30, if you've got something please holla back......on top of that, we have three new releases coming out in the near future....
first is a 7" on my brand new label
azriel
, it's two songs from last year with art done by our pal
Nemo
at
Time-lag
, it's extremely sweet and Paul and I have been calling it our "pop single" so check yr billboard, fuckin watch out red hot chili peppers, etc....
second is the july releases from
sloow tapes
, the analog king of belgium, it is called "
I have seen a thousand swim through darker skies than these
" and it is a 1-sided 60-minute tape, I guess we'd call this the follow up to our time-lag cdr and were all extremely excited about the 5 songs on there.....
lastly will be a cdr on
Imvated
, madness from belgium, it has two tracks: a live show from this past april with a 7-piece band featuring Tristan and Maryanne Amecher (who we'll be playing with again in a cave on tour...), and a 28-minute epic which dates from "
Natural History
" era; total running time is about 70 minutes, should be an absolute beast as soon as Alison gets the artwork done......we will have the 7"s at the shows as well as our "Live One" cdrs which are only available from us, plus some handmade t-shirts and patches and goodies, all of the sounds should be available from time-lag in the US and boa melody bar in the UK in due time, as well as other fine distros and smarter retailers natiowide..........hope to see some of you when you get there.........all our best....
love,
rafi/dc"
Death Chants are putting out some
righteous
musik right now...I trust these guys implicitly. Check them out if'n can. I can't wait for them to play the UK.
M/while: been meaning to post this card that Alison sent me a few weeks ago, when I scored their "Live One" CDr. How cool is this.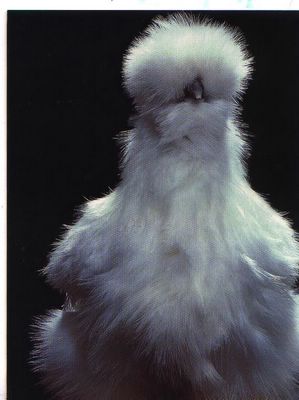 But not as coooool as this: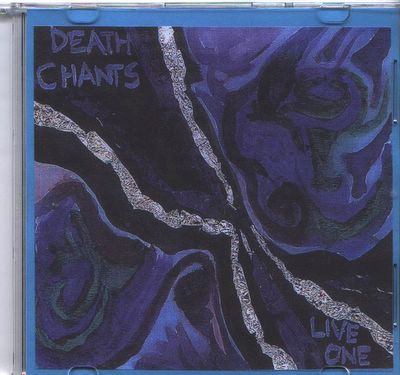 "LIVE ONE": Yaaay!
"
Live at Liv and Mark's (09-11-05)
" is pure spectral
hymmmmmiotik
beauty. Played in someone's gaff, I think: man, it just draws ya in...
Depth-charge tonalities...Karoli-esque gtr figures drift across some obtuse percussive carpentry, while whistles hover in the distance like castrated vultures. Layers of sour overlapping strings as Terry Riley milks a cow and the music bobs up n dn on the superluminal pulse of light jettisoned by dying stars. Synthetic insectwarble...slow luminous murder...guitars gentle a/n/d beautiful as gas.
The Rotten Oak Boys play Smokey Okey Starwell Oilrig Hits of Old Broken Town, 2058. "Hi, We're the Death Chants," says a voice and a saxophone dives slowly like a submarine, following a descending gtr staircase into the hidden, bewebbed, bubbleblown depths of Atlantis, Texas. My wife comes back from the pub and says, "Oooo...this music's really spooky. Me and Hazel were stood outside watching you. We couldn't figure out what was on the telly. We thought you'd gone to sleep."
"I was using the telly as a CD-player."
"Oh, you can do that, can you?"
"Yeah."
"What's this band called?"
"Death Chants"
"Oh."