WEDDING FEVER!
Well,
knock me dahn wiv a fevva,
if this ain't the coolest Wedding Invite ever…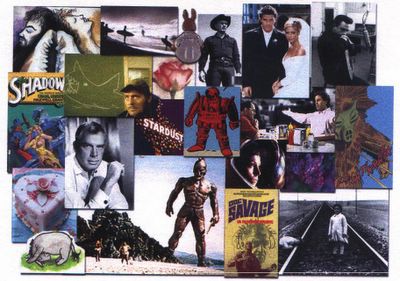 Forget Jordan and Pete,
this
is wedding of the year/decade/eon...
Congrats & best wishes to
Dom Zero
and the ever-lovely
Kate
who are getting gene-spliced in a week or so's time…may their w/day be all twinkly and sparkly and covered in angel dust… sorry, I meant fairy dust. Hope Dom survives the stag on Saturday and the evening doesn't end w/ a torched car, like mine did. Can't make the stag due to child-care commitments, wh/ is why I made a drunken pre-stag cocktail-sausage pilgrimage to The Smoke a couple weeks back for a bit of pre-marital male solidarity.
Crimson Dynamo's drawn by the great Don Heck, I reckon…not too sure about The Porcupine, looks like it might possibly be Mike Zeck.
The Porcupine
and
The Crimson Dynamo
are two of my all-time favourite super-villains, and so are Dom & Kate!
One word of advice, though, from someone who's been there: Don't invite
Princess Python
to the evening do!