MATTI MAAPAHKINA ORMYLAT / PYHA
Loads of really great shit pouring out of Finland. Yet another magnificent 7" by
Avarus
, this time with a cover that appears to have been printed on an old strip of wallpaper: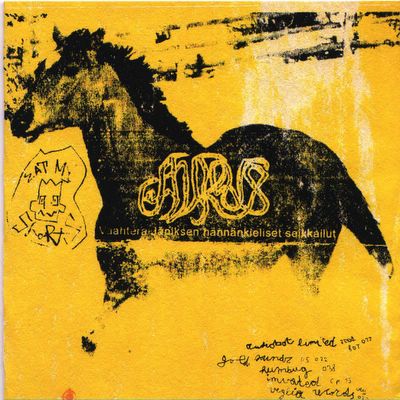 A bunch of violins and violas are played inside a spin-dryer, resulting in a surprisingly-jaunty Bizzaro-World Velvet Underground out-take where all the backing-tracks have been erased apart from the contributions by John Cale and Mo Tucker. This is pure Pan-Urban pandemonium; the sound of cities sawing themselves in half.
Somehow, though, it suddenly loses weight and reinvents itself as a trembling conveyer-belt full of shivering acoustic-guitars, sped-up glockenspiels and baby-rattles: a pagan version of "The Generation Game" where the prizes are paraded on an endless production-line of over-excited love-eggs and nervous vibrators.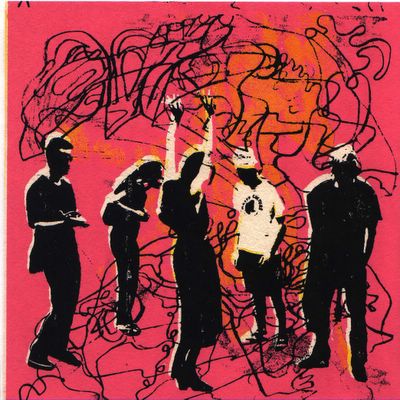 Flip over, and a forgotten episode of "The Outer Limits" is locked inside an echo-chamber w/ a jittery young Bob Dylan. Everything flashes past too fast to make any sense: xylophones and hand-held shakers vibrate and shimmer, desperate to exit the song before it crash-lands in an imaginary Interzone that has one foot in Australian and one in Kazakhstan. And then a marching-band stumble drunkenly out of the twilight, pursued by The Butthole Surfers trying to play jazz with a really bad hangover.
The music circles itself, spiralling faster and faster, until it eventually disappears down a plug-hole and the bathtub is left silent and empty.