WHO'S HIDING IN THE SEA?
Patience, o Fervid Ones, I'll return to reviewing music, or whatever it is I do on this blog, with a vengeance in a coupla days...
But, 'til then, here's a nautical-flava'd
wobbly-eyed lift-the-flap book
for y'all: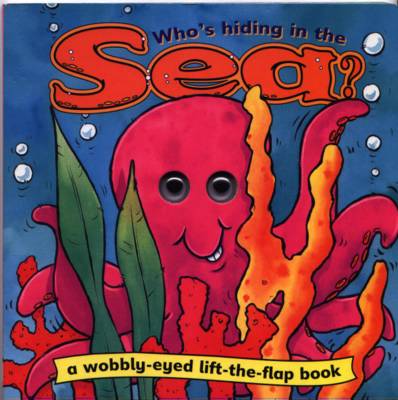 On the other hand, though, the film "
Octopus
" is great fun ('starring', as it does,
Jay Harrington
from the U.S. version of "
Coupling
", fact-fans), so you'd be well advised to check out this four-film bargin-pack that I managed to pick up for a quid, not up The Garage, but in Yeovil Post-Office: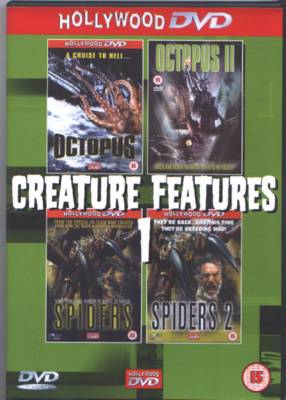 The octo-effects are (slightly) better than you might imagine;
Carolyn Lowery
is totally crap, but
David Beecroft
(ex-"
Falcon Crest
", and ex-"
Melrose Place
" Wow,
what a CV!
) is excellent and, er, totally believable as disgraced sailor/highly-strung man-of-action Captain Jack Shaw (he once
grounded
his sub, apparently!), looking like he was ejected from the set of a forgotten, unfinished early John Carpenter movie ("Bronx Apocalypse") for giving Kurt Russell's stunt-double some lip. The best bit is the look on the face of a hapless submarine deck-hand who ends up with Carolyn Lowery's pants on his head after a game of strip-poker.
Still, it has a long way to go to beat the
other
Sea-monster Vs. Heavily-armed Mercenaries on board a luxury cruise-ship genre film "
Deep Rising
", which stars
Treat Williams
and the wonderous
Famke Janssen
, and is a master-class in classy B-Movie film-making, if y'ask me.