Sunday, September 25, 2005
"HAIL, GALG THE DESTROYER!"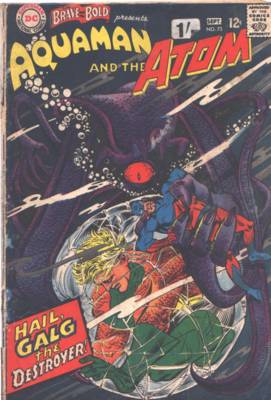 Looks like a
Carmine Infantino
cover, but I can't work out who the inker is. Too scratchy-looking to be
Murphy Anderson
, I reckon, but could be wrong.
posted by I am not Kek-w @ 6:57 pm 0 Comments

SOME BOOKS I WROTE:
WERNECK-WRETCHMOND CD:
WYRD WORLD GARAGECASTS:
BLOG ARCHIVES:
SHIRTWEETS:
KID SHIRT, YEOVIL, TERMINAL 2010.