BEHEMOTH THE SEA-MONSTER
More twisted sunday afternoon viewing from my childhood. This time, a nice little Late-50's Sea-Monster flick that was, surprisingly, made in the UK:
Low-budget, but some cool animation in this film, not by
Ray Harryhausen
, but by his mentor
Willis "King Kong" O'Brien
. The only other piece of sub-surface trivia is that the generic "scientist" role is played by
Leonard Sachs
who also appeared in the undersea Bond adventure "
Thunderball
" and is the, er, father of
Peter Sachs
who turned up in "
Megalodon
", a recent
sharkspoitation
film, where an ill-fated oil-drilling operation inadvertantly rouses a 90ft prehistoric monster-shark. And don't get "
Megalodon
" confused with "
Shark Attack 3: Megalodon
" because they're, like, totally different films with completely different plots and everything, okay?
See? Told ya...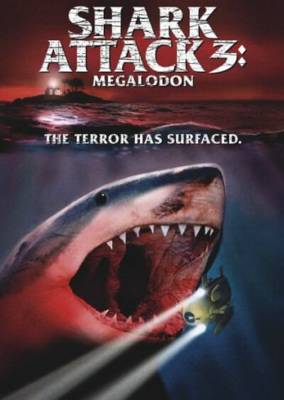 Boy, Tenuous Link City...