D/STEP UPDATE
Haven't bothered posting about
Dubstep
much lately as
Nick's
been covering this with such tremendous enthusiasm and depth...plus, much of my recent subterranean psychedelic investigations have been focused elsewhere...(needless to say, though, my interest in this rapidly-mutating musicform remains undiminished)
Still, it was nice to finally make a visit to
Rooted Records
in Bristol last friday, after a couple of aborted attempts over the last 6 months: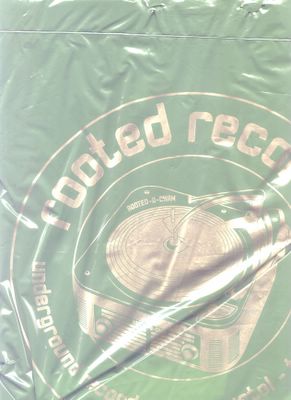 Had to laugh, though...I was ploughing thru a pile of white-labels and joked to the guy behind the counter (Tom?) that the authorities won't let us hear this stuff down in Yeovil ('cos it might give us ideas). He looked at me, laughed and said: "Ah, so
you're
the
South Somerset Dubstep Massif
..." My jaw hits the counter and bounces, breaking a Hyderdub 10" in two:
huuuuh?
..."Yeah," says Tom, grinning at my perplexed expression, "
Nick
told me there was a guy
down there
that liked this stuff..." Ahhhh, t'would seem my arrival was foretold by
Tha Mighty Guttabreakzh
...no doubt stirring his stick in the goat's entrails...
Thanks to the staff for making my brief visit to their shop such a pleasure and for responding so courteously to my dweebish questions. If you're in Bristol, check out Rooted; it's a great little record shop...up the Gloucester Road, past the railway bridge, or phone
0117-9074372
.
And, without wishing to needlessly shadow Nick's outstanding work in rooting out some cracking new records, may I wholeheartedly endorse his recomendations for this (a month after you jammy city-slickers heard it):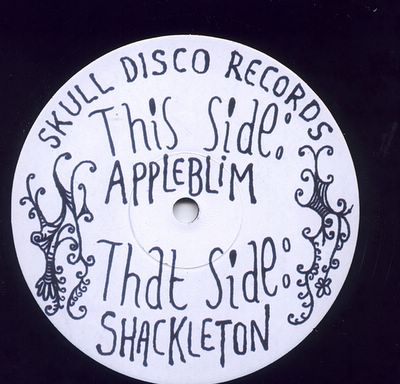 Two slabs of gorgeously spooked-out/skunked-up electronic-voodoo. Can't wait for the next installment...
And I'm also really loving the choppy, lop-sided synthetic-skank of "
Officer
" by
Coki
of
Digital Mystikz
on
DMZ
complete with cheese-wire thin Casio violin-sounds and a bin-quaking B/line that sounds strangely reminiscent of something from The Resident's "Fingerprince" LP. This sounds closer to conventional Dub than some of the more abstract beats currently doing the rounds, but it's so brilliantly fucking
out there
. Will appeal to lovers of millitant Old School Dub or early Warp Bleep Minimalism as much as groupies of Grime, FWD, etc. Expect BBC3 to start using it in their links, if they haven't already. The Flip "
Mood Dub
" juggles a ghostly/ghastly zombie horn-section with some squeaky, damp, electronic squibs, hysterical Rasta TechnoBabble and a strangely emotional bass-line that downshifts as if it's driving up a very steep hill.