ENO'S CLARINET BOOK
See! I wasn't bullshitting, I really do own a copy of the same
teach yrself clarinet book as Eno
...
Proof: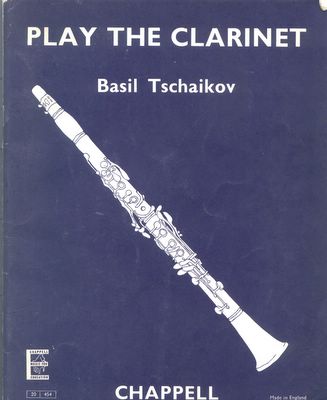 I am currently migrating myself to
Post-Karakovian Concept-Space
(...er, you humans might refer to this as a, uh, "Garage extension"...) and found the clarinet book laying dusty and unloved behind a bookcase that I had just moved... er, I mean, reduced to a quantal probablilty-U/form...
Discovered some other stuff in and around the back of the tri-dee space formally occupied by the bookshelf...for example: a cassette by
The Amazing Cattle
:
How strange their music sounds to me
now that I have no ears
.
And this oddly-topical post-geek artifact: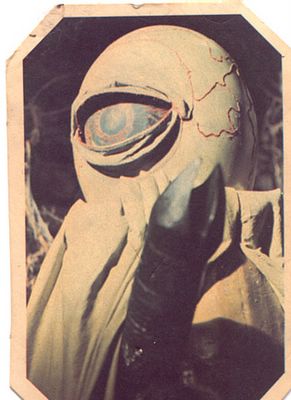 A Typhoo Tea card from 1976 with some blutack blobs stuck to its rear. I wonder what it was once attached to? Apparently, this is a photographic representation of an alien life-form from Alpha Centauri...
How quaint.
And: so much dust down there in that post-bookcase vacancy...
acres and acres of the bloody stuff:
reduce yrself down smaller than Ant-man size and what would it look like, I wonder: beige-and-tan snow-drifts of polycolloidal matter that block the tangled jungle trails of the dense fibroid fauna which makes up an artificial Walter Wall/generic BnQ carpet rain-forest...tiny, crumpled-up scraps of paper jut out of the floorscape like gigantic post-glacial boulder-forms...a small-but-mangled Acorn Records sticky-label printed with "£4.99" would look like the Final Incomprehensible Command-Tablet of a forgotten pantheon of Meta-Gods to an inhabitant of my Post-Bookcase Universe...human hairs would be re-perceived as monstrous 100 mile-long horizonal Gaia-Snake megaliths... jaggedly-lethal particulate killer dust-orbs would drift on the lazy central-heating thermals of an alien micro-climate...while dust-mites the size of tank-fortresses prowl the foot-hills of seemingly-endless skirting-board mountain-ranges, their mouth-parts chattering and spraying a fog of digestive-enzymes as they hoover-up macro-molecular bacterial city-colonies...