"I KNOW YOU HAVE ANOTHER WOMAN..."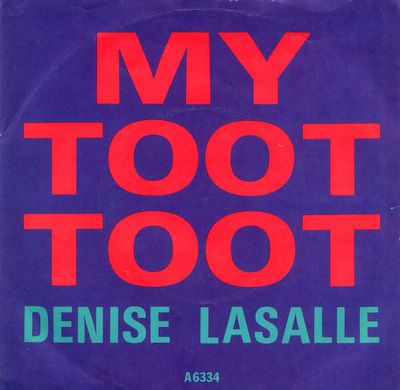 Synthetic, Linn Drum-driven faux-Cajun Mid-Eighties nonsense. I'm sure they did a special thursday-nite 'dance' to this up The Gardens in 1986
My favourite moment(s) here is/are:
(a) The seemingly random synth-clap that seems to come from out of nowhere.
(b) When she sings "I'm gonna break yer face!"
(c) The almost dub-wise breakdown where the song suddenly seems to temporarily recede away from conscious thought and into a Synthetic Cajun Afterlife (gated snares, Simmons tom rolls and a ghostly reverb'd backing-vocal of "Toot! Toot!") before it suddenly pulls itself together and remembers it still has another verse to go. As breakdowns go, it's a fiasco, but a delicious one nevertheless. Presumably this was extended on a 12". Must investigate further...
This song was the starting-point for "Kitten Whiskey Gumbo", an electronic 'Cajun' track I recorded in the late/mid Nineties, and after a two hour Finnish Post-Folk binge it sounds slickly sterile to the point of being almost otherworldly.