THEY THINK IT'S ALL OVER...
It
is
now: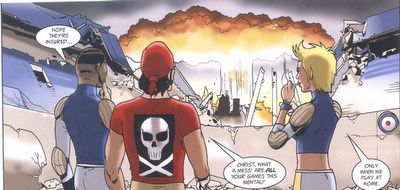 This week's 2000AD features the 13th (and final) episode of my Future Sports Series "
Second City Blues
". I'm gonna miss coming back from the accupuncturist on monday tea-time and reading me comp. copy...
Regular readers of Kid Shirt will have found spooky echoes of this blog's obsessions in SCB's weekly Thrill Dosage. There were not-so-sly references to Lovecraft, Amon Duul 2 and, uh,
Cultural Erosion
. Personally, my favourite moment was the arrival of The Religious Right...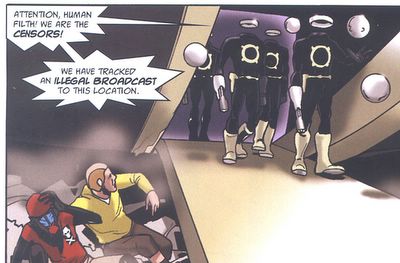 Er, sorry (it must've been their halos)...I
meant
The Oboch Censors: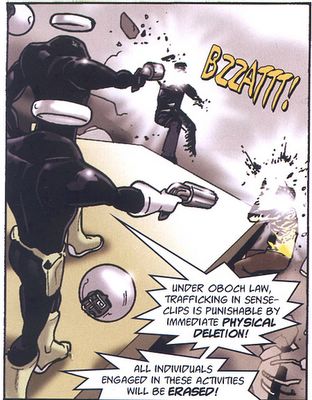 Needless to say, artist
Warren Pleece
has been an absolute joy and delight to work with. My original hope and intention was to create a Sports Strip that felt as if it had been beamed-in from a lost or forgotten late '70's/early '80's comic. Warren nailed the Retro-Flava I was looking for in one. Truly he is a giant amongst men.
But the last word must surely go to "Sarge", the Blues' coach: