DANGDUT CORNER
More Indo
Dangdut
courtesy of the mighty
Mr. Circle Brophy
: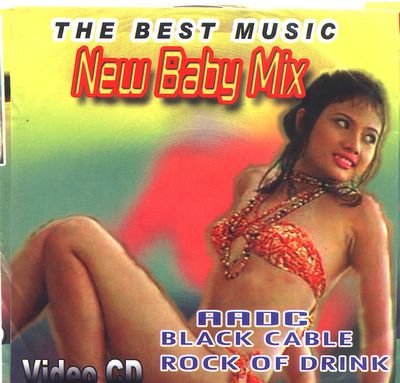 Black Cable
and
Rock of Drink
rule! (Tho', sadly, neither seem to have a
web presence
...) Hmmm: wonder if this stuff qualifies as another form of Shanty House? I doubt it, somehow...it's too hung up on 80's club-glam/glitz (nothing wrong w/ that): in fact, these tracks sound like
The Hit Man & Her
strung out on tuinol...cheesy Italio-House style Asian samplo-frenzy with, bizarrely, lots of swearing in English, and New Beat style sexual imperatives ("Make me hot!" "Rub my titties!" "Suck my dick!") in amongst the Indonesian lyrics. Somewhat disturbingly, the vocals seem to be sung by women,
regardless of the gender of the genitalia involved
...
The music sounds thrillingly leaden and
awkward
, like a Northern Working Mens' Club act trying their hand at 'World Music'-flava'd dance. (Though why anyone should even consider doing that is beyond me.)
Definitely a viable alternative to suicide.