WISH YOU WERE HERE, MUTHAFUCKAHS
Me, yesterday, after a few gins: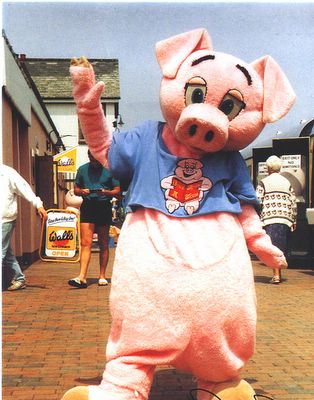 North Devon always brings out the worst in me. Still, good to be home in South Somerset, 'cause they do all tawk reet funny up there. Mus' be them cream teas, I d'reckon.
After a (surprisingly) music-free few days, my eldest
munty
(Kid Kid Shirt) suddenly demanded that we play "Video Killed the Radio Star" at ear-shredding volume as our turbo-boosted V16 Rover Metro swiftly
penetrated
the vigilante-infested, gothic suburbs of Yeovil. And within seconds of arriving home she was bossing me around again in the kitchen: "Daddy, you can't wear
shoes
in my Secret Room..."
Jeez, pussy-whipped by a 4yr-old: it's like I've never been away.