"...AND IT'S RAININ' ALL OVERRRRRRRR THE WORRRRRLD!"
Well, it was yesterday in Taunton. Pissed down all day. Must be start of the Somerset Monsoon season...
Ah, but "
ELO's Greatest Hits
"; what's
not
to like (apart from Jeff Lynne):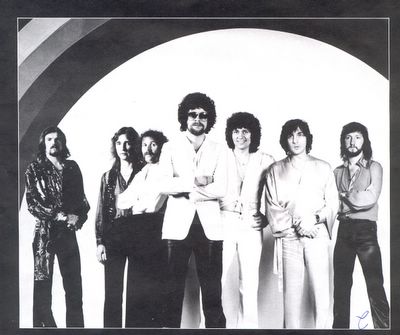 'Pon my word, though, isn't that
Violinski
on the far right; he of the cloned Pete Townsend nose?
Violinski is, of course, responsible for the minor hit single "
Clog Dance
", and the "
Stop Cloning About
" LP, but I've often suspected that he was secretly
Nash the Slash
.