"I WISH I WAS A SPACEMAN..."
Found this in the garage, like you do: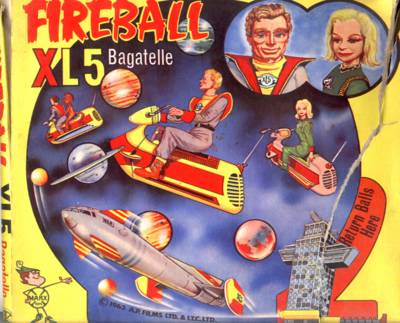 Bagatelle. God, I
love
playing bagatelle. It's pinball for retards.
I had a Cosmic Bagatelle too (not sure who made it), but, sadly/stupidly, I got rid of it; it had pictures of stars and planets on it; a gonzo points system based on the size of the planet: 100 pts for Jupiter, 50 for Mars, etc. Badly drawn pictures of asteroids and comets. How I
ache
for its loss. Kids today, with their 128-bit Anti-Terrorist
Bastard Squad
Games: pah! They know
nothing...
Bagatelle. I
hunger
for bagatelle...