PANIS ET CIRCENSIS
Meanwhile,
Woebot's
list of essential
Brasilia
continues to grow. Matt's compendium quite rightly includes
Os Mutantes
, whose debut LP (below) is one of my all-time fave
something-or-others
. Trax from this one had 'em wigglin' their rings when Darryl and I went toe-to-toe in the basement of Woods, Yeovil, last year :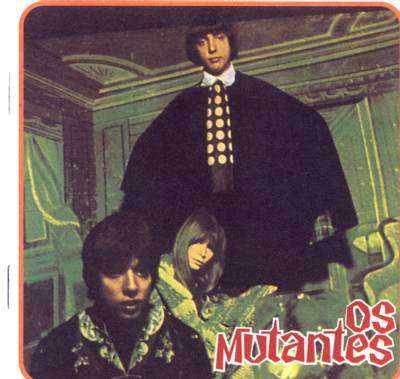 I'm sure you've probably got it racked away somewhere, Matt, but if you haven't, then drop me a line and I'll burn you a copy. And if you or anyone gets a lead on any, er,
reasonably priced
Mutantes' vinyl, then please let me know.
Apparently, some cheap German Polydor copies of this LP turned up in Newport, Wales, last year but I was too slow to get my grubby lil' mitts on them.