Friday, September 24, 2004
THE POUND IS STRONGER THAN THE DOLLAR...
posted by I am not Kek-w @ 9:50 pm 0 Comments

AUTO-PHOBIA
"You can do three things in this world: you can do good, you can do bad or you can do nothing..."
Original dummy art for
Auto-Phobia EP
: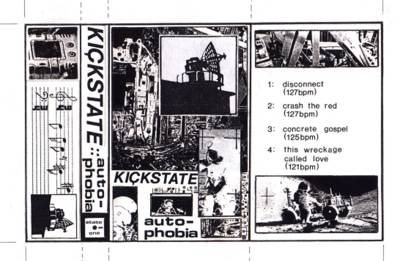 Kickstate
: Yeovil's original
Rural-Industrial Ski-Goggled, Jack-Booted, New Beat fans.
Not to be picky, but I think this was very slightly
before
New Beat broke. Or, rather, didn't. This is a dummy of a poster for the infamous gig at Buddys 'Fun' Pub that started with a full-on Futurist/Surrealist/Dada video-assault and ended with the landlord being arrested for GBH against bass-playing Stephen Mallinder lookalike
Richard 'Rich' Pitcher: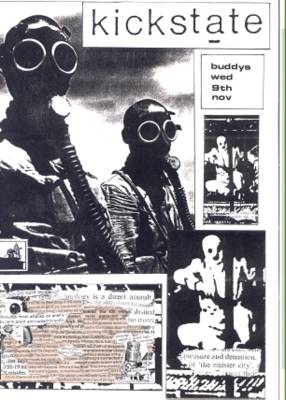 Kickstate
: the only band from Yeovil to ever be accused (wrongly)of miming.
posted by I am not Kek-w @ 7:31 pm 1 Comments

SOME BOOKS I WROTE:
WERNECK-WRETCHMOND CD:
WYRD WORLD GARAGECASTS:
BLOG ARCHIVES:
SHIRTWEETS:
KID SHIRT, YEOVIL, TERMINAL 2010.