THE GHOST THAT HAUNTED MONEY
Yet more Kapitalism from beyond the Grave: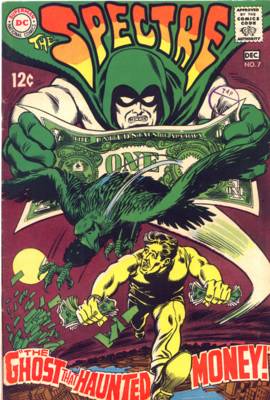 Unlike Asia, in Western Culture the bastards won't even let you get ahead in the Afterlife. The Status Quo must always be maintained
even after death
. Yeah, there's some scary subtexts inherent in this story, right enuff. Just as I always suspected: The Spectre is an Avatar of Kapital. A Corporate Avenger.